About Us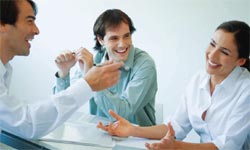 NORKA Lighting has been a family/privately owned & managed company since 1948. During the past 68 years, the name NORKA, has been synonymous with highly efficient quality lighting fixtures.
Today, the NORKA manufacturing site employs ~250 persons and is self supporting, in that this site manufactures and assembles most components for their extensive range of lighting products, e.g. ALL plastic mouldings, seals & extrusions, including all fixture bodies, lamp-holders and reflectors etc.
Our production facilities are located South of Hamburg, where with current modern technology in the machinery and flexible production lines in these manufacturing facilities keep up our high quality standard of "made in Germany".
So that we continue to deliver the same NORKA quality, we invested in a modern logistics and training centre. With this measure we are ready for the future of a fast-paced technological development.
Compared to former days, there are now many new technical polymers, i.e. thermoplastics and thermosetting plastics, available for the production of lighting components that have a long-term functionality which have been chosen according to the latest technical expertise and innovative processes.
A VDE licenced electrical, thermal, photometry & plastics laboratories are also located at this production site.  The heart of our commercial, technical and light planning departments are located in Hamburg.  By using the most modern technology, we are able to develop unique ideas and designs, particularly in the sector of super efficient luminaire development.
Noteworthy is our reflector technology – with optimised reflector technology, by which significant energy savings can be achieved which is now becoming more and more important reasons with regard to environmental issues.
"The major proportion of our Luminaires are the GREENEST in the Lighting Business".
For us customer service has first priority, which is why you receive light planning designs and our expert technical support free of charge.
We are happy to send you our NORKA technical information and catalogue material.
Our spare parts service is unique; as today you can still always obtain spare parts and accessories for our luminaires that were first produced & distributed some 20 to 30 years ago.